tourist site of the chartreuse cellars
Welcome to
the new tourist site
of the Chartreuse Cellar

in Voiron
And discover on the site :
the chartreuse cellar shop
Come and discover the entire range produced by the Chartreux Fathers.
Exclusively, Foudre 147 liqueur, a blended cuvée from a selection of Chartreuse liqueurs with a strong profile which, once blended, will prolong their aging in Foudre (cask) N°147 in Voiron.
• Open every day from 10h00 to 18h30.

(Closed on June 22., December 25. and January 1st)
Adresse : 10 bd Edgar Kofler 38500 Voiron – 04 76 05 90 33 ou boutique.voiron@chartreuse.fr
The Chartreuse cellar shop and the bar are accessible to people with reduced mobility.
Also accessible to assistance dogs; as for other animals, they are welcome if they are carried in a bag provided for this purpose.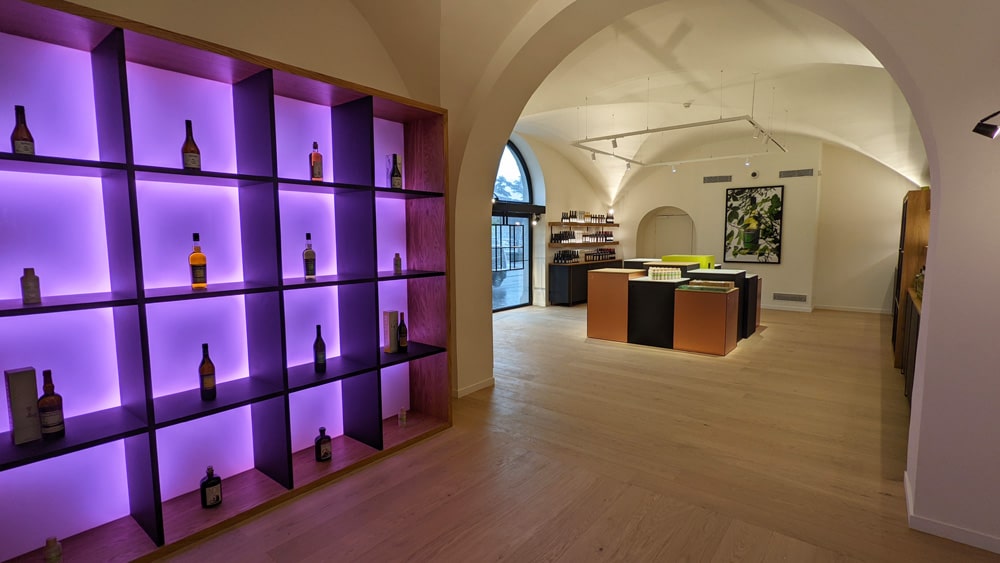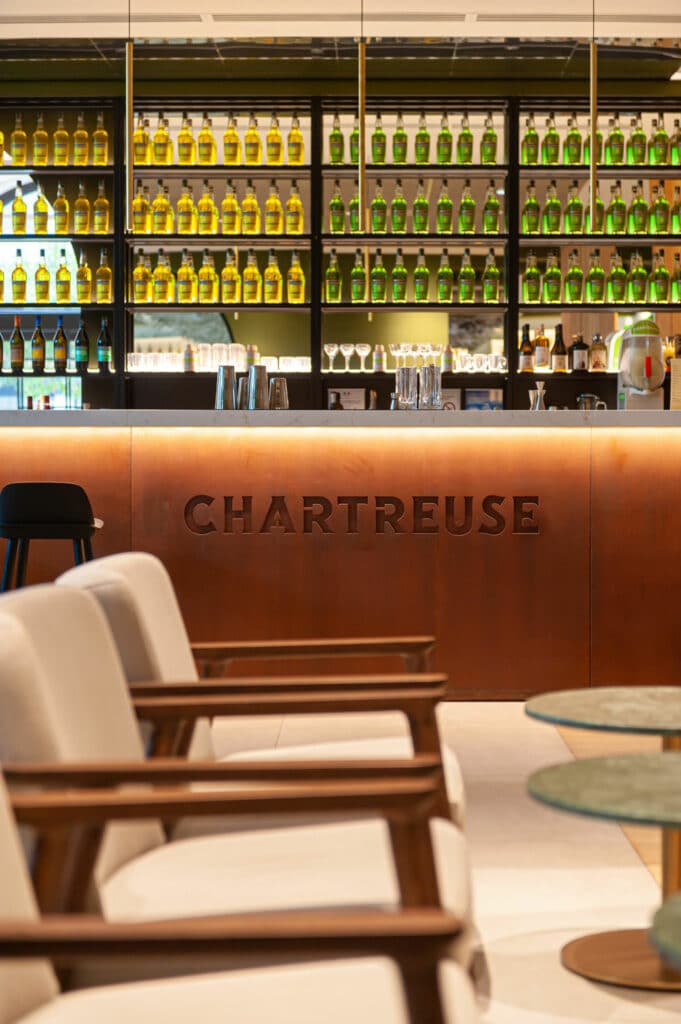 Extend your visit with a cocktail or herbal tea served in our new bar area dedicated to the art of flavors and mixtures.
Taste the mythical Last Word or the elegant Bijou, discover the Chartreuse Mule or the American Pola in an atmosphere of sharing and conviviality.
• Open every day from 11h00 to 18h30.

(Closed on June 22., December 25. and January 1st)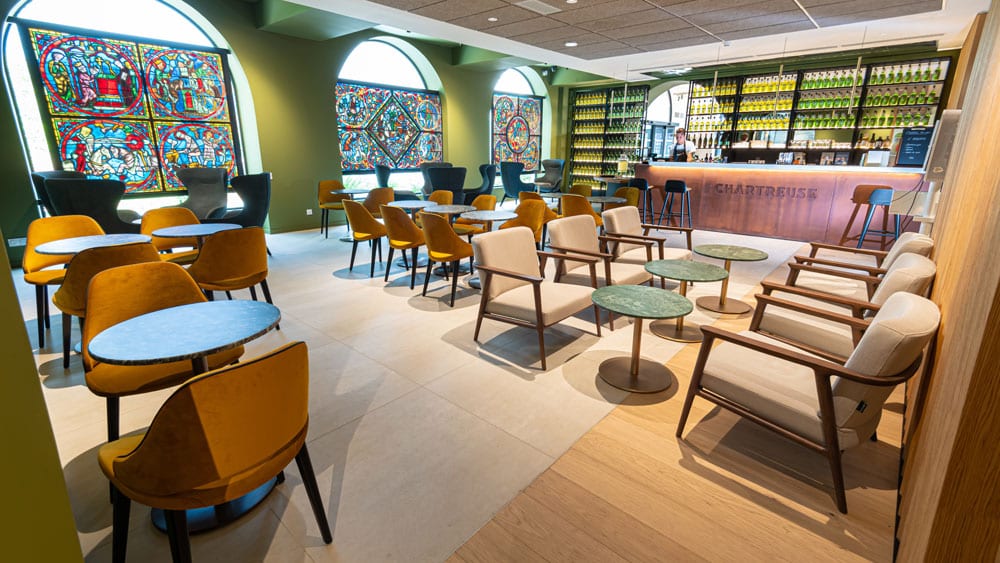 The cocktail menu of our bar
Crédits Photos Page Tourisme :

© Pascal Flamant